Join "A People's History of Twitter"

This Thursday, March 16, MEDLab is co-hosting a kickoff event for an assembly of workers, users, journalists, and more—looking back on the legacy of Twitter and forward to what kind of digital public sphere we need.
Better Platform is a group of (ex-)Twitter workers, users, and allies who came together around a belief that platforms we depend on should serve the public interest. We started in 2016 with a campaign to #BuyTwitter and turn it into a public utility. Our aim is to prepare the foundation for a larger civic assembly about the future of news, knowledge, and content creation in the public interest, beyond Twitter. Together with you, we'll reflect on what we lost and draw lessons for a better future.
Learn more at betterplatform.net, register to join us here, and retweet this announcement.
Live Event: Brandi Collins-Dexter and Joan Donovan on "Meme Wars"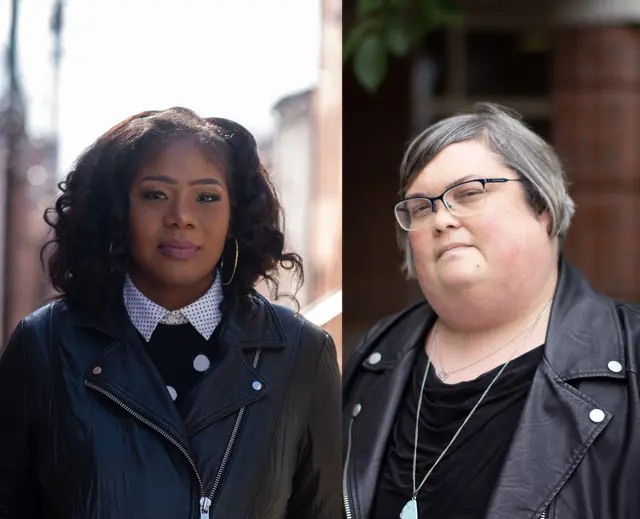 This event features two Harvard-based scholar-activsts who take seriously media that others would prefer to ignore, from the utterances of Kanye West to online havens of White nationalism. Together, they will guide an exploration of how the tactics and ideas circulating in some of culture's most dangerous spaces could be shaping the political possibilities of the future.
Brandi Collins-Dexter is associate director of research at the The Technology and Social Change Project (TaSC) housed in Harvard Kennedy School's Shorenstein Center on Media, Politics and Public Policy. Her first book, Black Skinhead: Reflections on Blackness and Our Political Future, explores Black participation in democracy and the US economy, with particular focus on the role technology, media and economics play in improving or deteriorating community health. Dr. Joan Donovan is the Research Director of the Shorenstein Center on Media, Politics and Public Policy. She is the co-author of Meme Wars: The Untold Story of the Online Battles Upending Democracy in America
Come in person at CU Boulder, at Hale Science 270 on April 12 at 5 p.m. Details here.
This event is made possible by a gift from the Moon Song Fund.
Just Out: "Governance Archaeology" in Daedalus
MEDLab director Nathan Schneider recently published an article with Federica Carugati in Daedalus, the journal of the American Academy of Arts & Sciences, "Governance Archaeology: Research as Ancestry." According to the abstract:
This essay presents the idea of governance archaeology, an approach to learning from the past to inform the politics of the future. By reporting on a prototype historical database, we outline a strategy for co-producing a global commons of collective governance practices that can inspire institutional learning and experimentation, particularly in the face of rapid technological change and vexing global crises. Embedded in our approach is an orientation of ancestry whereby practitioners cultivate relationships of accountability and responsibility to the legacies they learn from, recognizing the harm from past patterns of exploitation. By taking seriously a wide range of historical governance practices, particularly those outside the Western canon, governance archaeology seeks to expand the options available for the design of more moral political economies.
Podcast: A Day in the Life of a Crypto Dev
Our radio show, Looks Like New, airs across Colorado's Front Range on the fourth Thursday of every month on KGNU radio. Here's the latest:

Blockchain was created to build democratic systems but more often than not we see stories of scams, frauds and attacks. Despite these allegations, there are a few builders who continue to work towards improving this technology; builders who wish to see a democratic internet being enabled by the blockchain. Hari Anantharaman speaks with Austin Griffith to understand what it means to be a builder in web3. Based in Colorado, Austin is a member of the Ethereum Foundation and an educator aiming to teach more people Web3 development. In this month's feature, Austin talks about his curriculum SpeedRunEthereum and further discusses how the blockchain helps build a fair internet.
Listen at KGNU radio or subscribe to the podcast. 
Media Economies Design Lab
After five years of existence, we have decided to quietly change MEDLab's name—from the Media Enterprise Design Lab to the Media Economies Design Lab. This change is intended to stress that our focus is less on serving particular businesses than on exploring strategies at the level of shared infrastructure and social order. Update your rolodexes!