Last chance for a copy of Sacred Stacks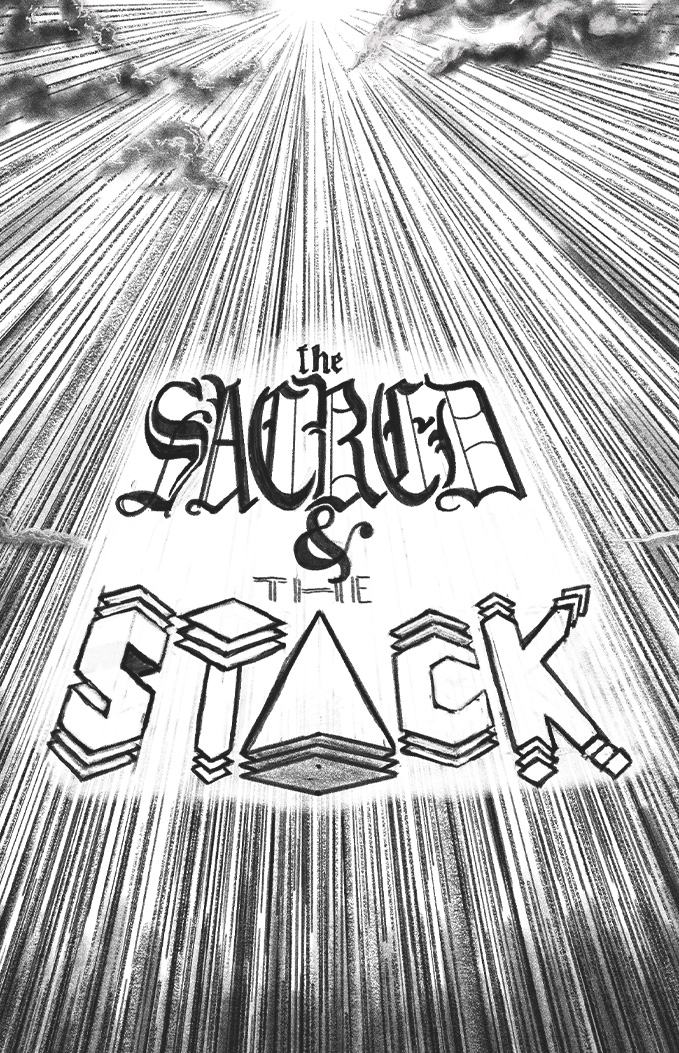 Seven communities came together to explore together the needs, ethics, and challenges of emerging decentralized technologies. What began as an errant search for practical tools became an exploration of ritual, relationship, and poetics in a fully illustrated, 80-page zine, Sacred Stacks: The Art of Cyborg Community.
The zine is free in print and pixels, and you can buy a limited-edition collectible with our partners at Metalabel (fewer than 10 copies left!)—proceeds go back to the communities we worked with. Until the end of the day Friday, get your print and digital copies here:
Collect the digital record at Metalabel
A regenerative policy agenda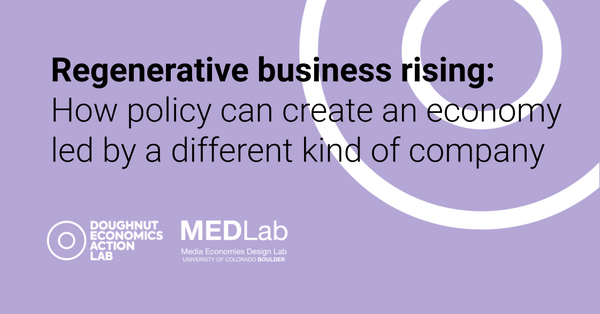 Together with the Doughnut Economics Action Lab, MEDLab has just released a new resource on public policy that could turn community ownership into the new normal in the economy.
This tool is for policy-makers, advocates and those who shape public policy at any level—local, provincial, national, or transnational. It is particularly for those with the ambition to foster a business world that embodies regenerative and distributive goals in its deep design.
Download "Regenerative Business Rising"
If you have a moment, please help us spread the word on Twitter, LinkedIn, Instagram, Facebook.
Governance economies for co-ops
Imagine a world in which the cooperative movement has won. The old dream of a cooperative commonwealth has arrived. You go about your day from cooperative to cooperative—shopping, working, scrolling on apps, and utilizing infrastructure all under the aegis of economic democracy. What a wonder! What a victory. The revolution is here.
And then, you realize, you've got some meetings to go to. A lot of meetings! Too many meetings. How can do you them all, and work your co-op shifts, and still have a life left to live?
How can cooperatives be designed with economies of involvement in mind? Read the new article by MEDLab director Nathan Schneider at Ownership Matters.
Research drafts
Get an early look at not-yet-published drafts by MEDLab director Nathan Schneider:
Feedback welcome!
Live event: Brandi Collins-Dexter and Joan Donovan on "Meme Wars"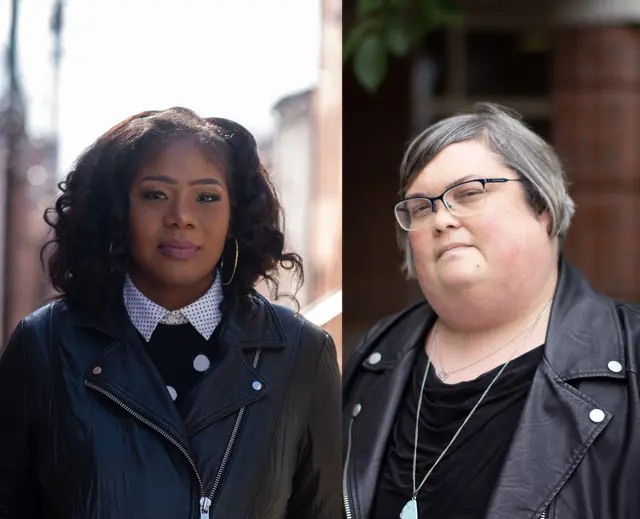 This event features two Harvard-based scholar-activsts who take seriously media that others would prefer to ignore, from the utterances of Kanye West to online havens of White nationalism. Together, they will guide an exploration of how the tactics and ideas circulating in some of culture's most dangerous spaces could be shaping the political possibilities of the future.
Brandi Collins-Dexter is associate director of research at the The Technology and Social Change Project (TaSC) housed in Harvard Kennedy School's Shorenstein Center on Media, Politics and Public Policy. Her first book, Black Skinhead: Reflections on Blackness and Our Political Future, explores Black participation in democracy and the US economy, with particular focus on the role technology, media and economics play in improving or deteriorating community health. Dr. Joan Donovan is the Research Director of the Shorenstein Center on Media, Politics and Public Policy. She is the co-author of Meme Wars: The Untold Story of the Online Battles Upending Democracy in America
Come in person at CU Boulder, at Hale Science 270 on April 12 at 5 p.m. Details here.
This event is made possible by a gift from the Moon Song Fund.
Podcast: How is crypto taking hold in India?
Our radio show, Looks Like New, airs across Colorado's Front Range on the fourth Thursday of every month on KGNU radio. Here's what we heard about last week:
Being an entrepreneur in the international cryptocurrency market involves numerous challenges—from government regulations to cultural context. These challenges play out very differently around the world. The conversation revolves around cryptocurrency in India, web3 entrepreneurship, and cryptocurrency technology-based arcades for gamers. Nikita Menon speaks with Siddharth Menon, a founder of various startups including Tegro, WazirX, and Crowdfire. He shares his experiences as a serial entrepreneur and highlights how blockchain can shape the future of diverse industries around the world, from art to gaming.